Chantilly High School Scholarships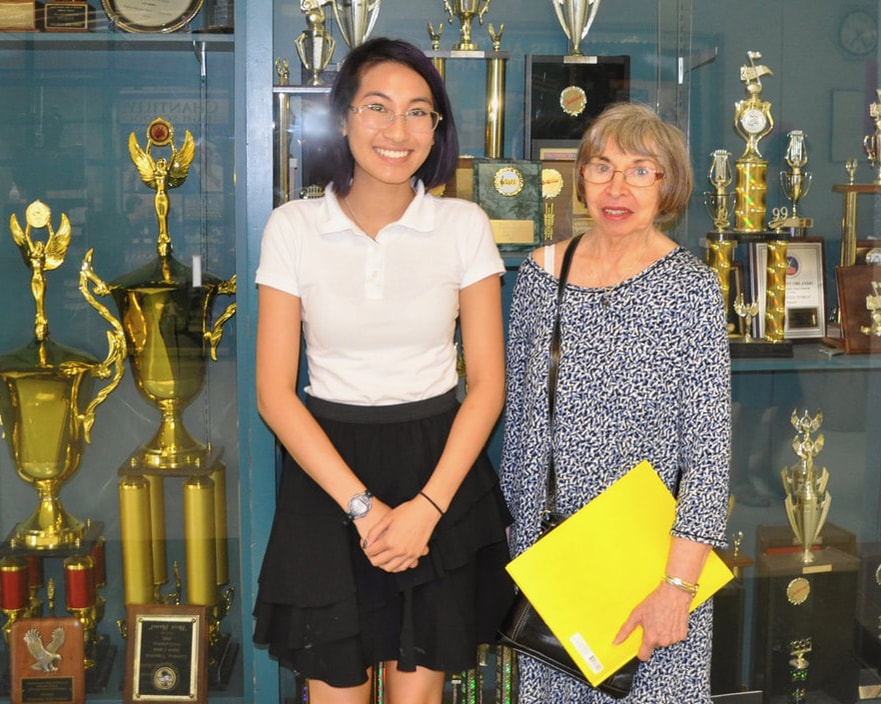 Dr. Joyce Brotton with Ahn Le, one of the 2017 scholarship winners
WFCWC awards two scholarships to senior girls from the local area who have been accepted by a Virginia college or university and who have maintained a 3.2 GPA in high school. Applicants must submit an application that describes their future goals, as well as their extracurricular activities at school and in the community. They must also write a 150-word essay telling how volunteerism makes a difference in the community. The application process is facilitated by the Chantilly High School Career Center.
One $2000 scholarship is endowed in memory of Lois C. Howe, a long-time member of WFCWC, who was the guiding force in the club's decision to begin awarding these scholarships. A second scholarship is also awarded each year, funded by club sales of White House ornaments and other fundraisers.
The application form for this year's scholarships can be found
here
.
---